IRIS Connect has always been great value, and
now it's risk free.
We deliver both the tools for professional learning and a structured programme to help you meet your objectives. If you don't see impact, we'll give you your money back. That's how confident we are.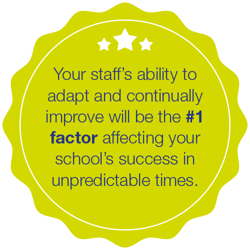 If you:
1) Follow our implementation programme*
2) Make good use of our platform tools**

And if within 18 months, most of your staff do not believe that IRIS Connect has made a positive contribution to their professional growth*** we will give you a refund. Simple as that.
*Conduct initial consultation and run at least 6 Film Club sessions
**Average at least 5 video uploads per teacher and use our coaching and reflection tools
***Assessed by electronic staff survey
---
"I don't personally feel that there is another tool as effective or that gives you as much ROI as IRIS Connect does." - Paul Collin, St Augustine Academy
---