Advance your teachers practice with more effective CPD
Decades of research show that simply going on a CPD course to improve teaching is not enough. In fact only 1% of what is learnt on traditional CPD courses is actually put into practice.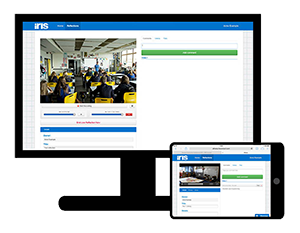 With IRIS Connect's video-based CPD system you can provide teachers with every component of effective CPD, from access to theory, to coaching and collaboration, and all at a price you can afford.
Find out why 2,300+ schools across 24 countries worldwide trust IRIS Connect to help them improve teaching and learning and save up to £12,000 a year, book your free demo today!
"Using IRIS Connect cut our CPD budget in half and unleashed the collective capacity of our teachers."
Helena Bryant, Assistant Headteacher