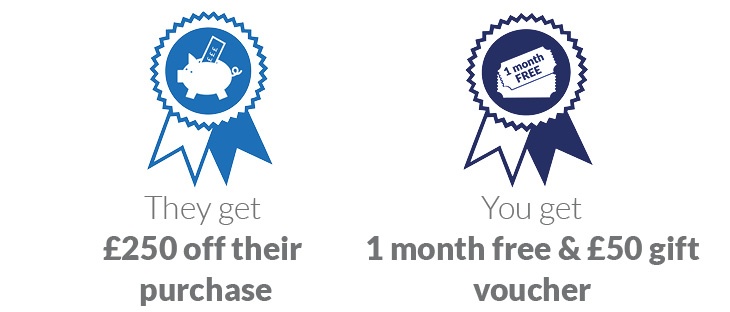 How does it work?
1. Enter your details and the details of the school(s) you are recommending in the form opposite
2. We will contact you and the school(s) you recommend
3. Once the recommended school(s) have purchased IRIS Connect we will send you your £50 Love2shop voucher and add the free month(s) to your IRIS Connect licence
Psst...you can get a free month added every time someone mentions you when purchasing IRIS Connect!
The not so small print (T&Cs)
1. The £250 discount only applies to organisations purchasing IRIS Connect for the first time and cannot be used in conjunction with any other offer.



2. We will add 1 month onto your licence for every new organisation that mentions you when ordering IRIS Connect - this is unlimited!